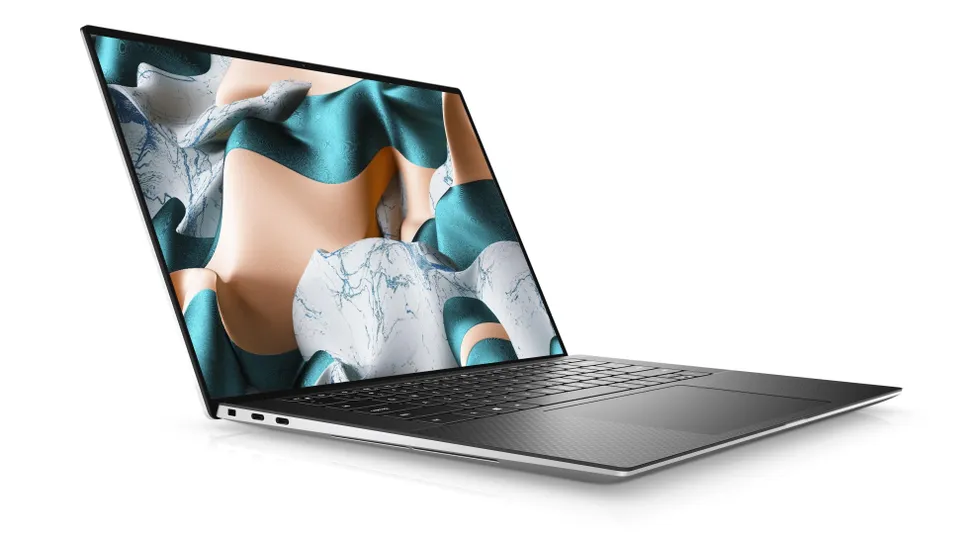 Have you just passed the exam and need a new laptop to go to university? Are you studying from home and your teacher sends you assignments and lessons online? What is the best laptop for college students?
There are many options at the moment to get a good laptop, but if you are a student, you have to take into account a few things before buying it, especially if you are studying from home and you need a good computer to follow the course via telematics .
How To Choose The Best Laptop For College And Study From Home
Price of a laptop
Most important of all.
Above 1300 – 1500 euros you will get a high-end laptop with all the best on the market, including 16GB of RAM (8GB of RAM is the minimum you should have at the moment).
Below 800 – 1000 euros you will be able to get a very decent laptop, and possibly everything you need without having to spend a lot of money. This is the category of notebooks that you should look at first.
Below 500 – 700 euros, you will have to make some concessions: worse CPU, little storage space, worse screen …
And if money is a problem, we also recommend the best cheap laptops:
Laptop CPU and processor
A faster CPU means that your computer will do things faster.
Intel has introduced the 8th generation of CPU, but few laptops have upgraded to this generation, staying in the seventh.
Intel introduced the 7th generation (Kaby Lake) in 2016, the successor to the 6th (SkyLake). Intel in turn divides CPUs into several performance tiers: Core i3, i5, and i7. If you need the best of the best, you have to go for the i7. The i3 is more than enough for everyday tasks. Mid-range laptops already have an i5 or higher CPU included.
And AMD, Intel's competition, things work differently: the new Ryzen mobile CPUs are called Ryzen 5, which competes with the Core i5 series and Ryzen 7, which competes with Intel's Core i7 series.
And what about the processor? It is the most important choice. Let's see what Intel proposes us:
Xeon E: high-end workstations. Perfect for professional engineering, research and animation. They are more expensive and the battery performs worse
H Series: six cores and high performance. Perfect for gamers, creative professionals, power users. The battery performs worse.
G Series: with better graphics. Perfect for productivity, photo editing. it does not support elaborate video games.
U Series: spectacular daily performance. Perfect for improving productivity, consuming content, and having good battery life. you can't do animation work or play video games.
Y Series / Core m: fanless and mediocre performance. Perfect for better portability. The battery life is bad.
Laptop battery life
Ideally, it should last a full day (7 hours or more of battery life). It is somewhat difficult to trust the estimates of the manufacturers, so it is best to see what other users say.
Portability
Try to avoid 13 ″ laptops. They are very portable, but it is more difficult to work with them. The ideal size is 15 ″. They have the perfect compromise between power and lightness to carry everywhere. Weight? 2.2 kg and below would be fine.
Screen resolution
Unless you need the laptop for very special jobs that require a very high resolution (which reduces battery time), the perfect resolution in 2017 is 1920x1080px (FHD).
4K resolution is too much for this type of computer. Eye! If you study photography or art, you may have to buy a laptop with the best possible resolution.
A good option for working from home is to buy a good monitor with a good size and resolution separately. The computer can continue to be taken away from home and at home you can study with the screen connected.
You have to check that the computer has a good graphics card and a good processing power to be able to support the connection of a screen with good resolution (4K) or of several screens.
Computer storage
You can choose computers with HDD or SSD. SSDs are faster, with less storage capacity, and more expensive. HDDs are cheaper, slower but with more storage capacity. It depends on your needs and budget.
You should always have a good external hard drive to save your important files and to back up your laptop.
Touch screen (solves the tablet or computer dilemma for university)
Many laptops come with a touch screen right now. They can be interesting to take notes easily in class if you have a stylus. Many can be used as tablets. These models are perfect for art or computer science students who are into 3D modeling. They are a bit more expensive.
What is the best laptop for college or studying from home?
Summarizing the previous points:
Intel Core i5 up
7 hours of battery life or more
Less than 2Kg of weight (to always carry it with you)
13 ″ or 15 ″ screen. Better than 15 ″ (buy extra screen to study from home)
Resolution 1920x1080px (and extra screen)
SSD better than HDD (buy external hard drive)
Check if it has a touch screen (if you want to use it as a tablet)
You may also be interested in a tablet to take notes in class, and that you act as a computer. We have recommended a few options in:
Laptop recommendations for college?
In the next post we have recommended a few, but we also leave you a few pearls in this post:
To travel and take anywhere: Microsoft Surface Pro 7 de 12.3″  (Intel Core i5-1035G4, 8GB RAM, 128GB SSD, Intel Graphics, Windows 10)  o el ASUS ZenBook Duo, a 14 ″ Full HD Laptop with Intel Core i7-10510U Processor, 512GB SSD, NVIDIA GeForce MX250 graphics card and 16GB RAM. They cost more than 1000 euros.
A good 2 in 1: Lenovo Yoga 520-14IKB – 14 ″ FHD Convertible Laptop (Intel Core i3-7100U, 8GB DDR4 RAM, 1TB HDD, Intel HD Graphics 620, Windows 10 Home). It costs about 900 euros.
For work: Lenovo Yoga 530-14ARR. AMD Ryzen 5 2500U processor, Quadcore 2.5GHz up to 3.4GHz, 8GB DDR4 2400Mhz RAM, 256 GB SSD storage, touch screen.
For kids or students: HP 14 – 14 ″ HD Laptop with AMD A9-9425 Dual-Core Processor (3.1GHz, 1MB cache), 4GB DDR4-1866 RAM, 128GB M.2 SSD Disk, Windows 10 Home Operating System.
By design, performance and durability: Macbook. From 1500 euros.
A good Chromebook: Acer Chromebook CB3-431, 32GB of SSD hard drive, 4GB of RAM, Intel Celeron at 2.24 GHz and 14 ″ 1920 x 1080px screen. Very cheap.
The best tablet computer: Apple iPad Pro. 12.9 ″ screen, with a resolution of 2732 x 2048 pixels and IPS LCD technology; Apple A12Z processor; With Face ID; 128, 256, 512 GB or 1TB storage capacity; OS iOS 13; 4GB of RAM; Dimensions: 280.6 x 214.9 x 5.9mm; Weight: 631grams; 10 hours of battery life. From about 900 euros.