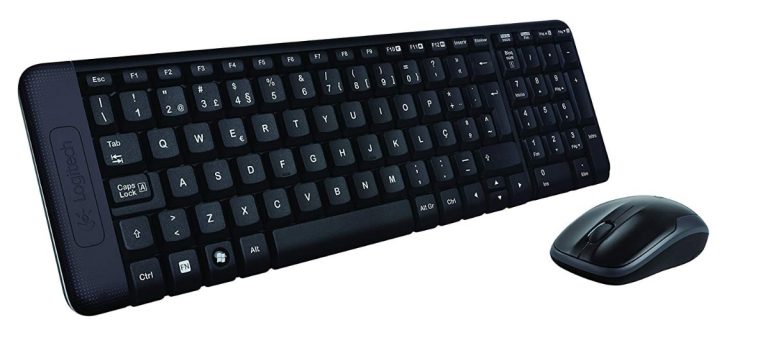 Do you want to know which are the best mice and keyboards to work at home as a freelancer or self-employed person? Are you teleworking at home for a while?
In this installment to set up your home office as a freelancer, we are going to see which is the best mouse and the best keyboards to put in front of your computer.
It may seem trivial, but these elements are very important and must meet certain characteristics. You are going to spend a lot of time using them.
The truth is that all the chosen products are from Logitech. They have no rival in this section. The products are really good.
It may interest you:
Best mouse for work at home: Logitech MX Master, Logitech MX Master 2S or Logitech MX Master 3
Logitech MX Master
---
Characteristics:
With 2 wheel buttons: smart wheel button with adaptive speed and thumb wheel button for horizontal scrolling
Can be used with three computers
Can be used on any surface, even glass
Connects via included Logitech Unifying receiver or via Bluetooth
Compatible with Windows and Mac
With rechargeable battery with a duration of up to 40 days.
Right-handed mouse.
Dimensiones: 85,7 mm x 126 mm x 48,4 mm
Weight: 145 grams
We've talked about the Logitech MX Master before. The Logitech MX Master is worth its price in gold, especially now that it has dropped in price.
If you are a design professional or spend many hours in front of the computer using office software, you deserve to have the best possible device.
It is also perfect to use on any surface and with different computers at the same time. For Apple Mac users, it is the perfect replacement for the Magic Mouse.
Its design is very ergonomic, it is comfortable, and it is clearly one of the candidates for the best wireless mouse.
It has good ergonomics, works on any surface, has Bluetooth and Unifying Receiver and is highly configurable (it has 5 buttons to assign all kinds of tasks). The battery is rechargeable (lasts about 1 month).
Logitech MX Master 2S
---
Flow: Control of several computers (up to three). Copy / paste text, images and files between computers.
Darkfield High Precision Tracking
Up to 4000 dpi
Enhanced Power Management (Rechargeable): Up to 70 days before recharging
Three minutes of charge for a full day of use.
The MX Master 2S has a longer battery life: 70 days vs 40 days and has a higher dpi: 4000 vs 1600dpi of the original. This will be especially important if you are going to use it to work on a 4K screen. It's available in various colors.
In addition, it has Logitech Flow: you can control several devices and copy-paste content and documents between computers, a really useful option if you work with many teams. It is available in three colors.
Logitech MX Master 3
---
Speed, precision and silence of the electromagnetic scrolling with the Magspeed wheel button up to 90 percent fast
Work comfortably with an optimally contoured shape and with a thumb button and controls positioned in the optimal place.
Accelerate your workflow thanks to the easy customization of MX Master 3 to optimize every action
It works on three computers; seamlessly transfer cursor, text, and files between Windows, MacOS, and iPad OS
Works on any surface, even glass with the 4,000 dpi darkfield sensor; it is faster and five times more accurate than the basic mouse.
The latest version of this great mouse. It improves a few things over previous models.
First of all, the design is more ergonomic, it adapts better to your hand and is therefore perfect for working long hours with it.
It has 4000 dpi, so in this section it is the same as the previous ones, but it offers more options to improve your productivity such as being able to work on 3 computers at the same time.
And most importantly: it finally has a USB-C port and supports fast charging: what a blessing.
If you already have the Logitech MX Master 2S it is not worth upgrading, but if you are buying the mouse for the first time, go for the latest model, the Logitech MX Master 3.
Best keyboards for working at home: Logitech K380 and Logitech MK220 Wireless Keyboard and Mouse Combo
Logitech K380
---
Connects to all Bluetooth wireless devices that support external keyboards
Up to three devices can be connected simultaneously
Two years of battery life
The Logitech K380 can only be blamed that it has no keyboard light and that many would find it strange to write on round keys (only at the beginning), otherwise, it is perfect and its price is really affordable for its good features .
The battery life is impressive, it is a very comfortable keyboard and it can be included with three devices at the same time. If you want a slightly more comfortable (and more traditional) keyboard with USB charging, you will have to spend more than double it and buy the Logitech K810.
Logitech MK220 – Wireless USB Keyboard and Mouse Bundle
---
USB wireless receiver and 2.4 GHz wireless connection
Compact keyboard and mouse combo with all the necessary keys
24-month battery life for the keyboard, 5 months for the mouse, and an automatic sleep mode
One of the cheapest options, and it also comes with a mouse included. . For about 20 euros you have one of the best options. Connects via USB dongle with 2.4GHz wireless connection and 128-bit AES keyboard encryption.
The battery life (3 AAA) can go up to 24 months, so you can forget about it for a while. The manufacture of the keyboard and mouse is nothing to write home about, but its low price makes up for it.
The keyboard is not very big, so if you are going to make intensive use of it, it is better to opt for other options.
---
And where do we put all this? We are going to need a good mouse pad, and it is best to buy an XXXL model that is a mat that occupies the entire table: TeckNet XLL Mouse Pad with a dimensions of 900x450x3mm
---
Flexible 3mm thickness to adapt to all surfaces.
Dimensiones XLL: 900x450x3mm
Reinforced edges and smooth mouse movement
Best of all, it costs less than 15 euros. It is perfect for putting a keyboard and mouse and you have plenty of room for everything else. The mouse glides smoothly. It is easily cleaned with a cloth with water.