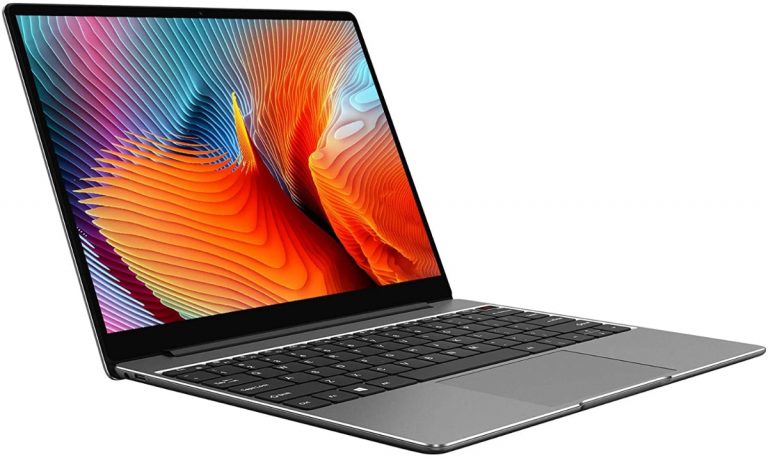 What are the best cheap small laptops in 2022? Do you need a small computer to take anywhere or to work at home? If you are looking for a small laptop, with little weight that you can carry in your backpack or purse without problem, we are going to present you a few very interesting options for quality and price. Do not miss the comparison.
These small computers (a mini-notebook computer) are usually quite cheap, light and with little weight. Come on, you're not going to notice them if you carry them with you. Many people use them to go on a trip, to take on public transport, but they are also perfect as a first computer for young children. Or simply as an auxiliary computer for you.
What should we look for in a small and cheap laptop?
8GB RAM up
Storage disks from 64 GB (Chromebooks) to 256 GB or 512 GB.
13 ″ – 14 ″ screen: we truly believe this is the best option for comfortable work and study. But the 15 ″ models are very interesting if the design accompanies and they are light.
Full HD resolution
About 10 hours of battery life
Weight between 1 kg and 1.5 kg approximately.
What are the best cheap small laptops in 2021?
1.-Huawei Matebook D 14 – 14 ″ Full HD Laptop
---
With AMD Ryzen 5 3500u
8 GB RAM
256GB SSD hard drive
Multi-Screen Collaboration
Fingerprint Sensor
USB 2.0, USB 3.0, USB-C, HDMI y Audio Jack
Windows 10 Home
One of the most in-demand laptops of the year and for good reason. The price quality is second to none.
Its thickness is only 15.9 mm and its weight of 1.38 kg. It is very light if you use it with other models. The keyboard works very well and has a built-in light. The screen quality is exceptional. The fingerprint sensor works fine. It would be appreciated if it had some more port.
And it has a very interesting thing if you have a Huawei smartphone: Multiscreen Collaboration that allows you to project the screen of your mobile on the laptop. You can use mobile apps, edit phone files, and also drag files between devices.
It also has a USB Type-C charger that you can use to charge your HUAWEI mobile phone. The battery can last up to 10 hours.
2.-CHUWI CoreBook Pro – 13 Inch Ultrabook Laptop
---
13-inch laptop with 2160 × 1440 px resolution
8 GB RAM + 256 GB SSD
Procesador Intel Core i3-6157U
Window 10 OS
Intel Iris Graphics 550
One USB Type C input + 2 USB 3.0 ports + miniHDMI + microSD card reader + Jack port
WIFI and bluetooth
280.75 × 196.82 × 2.65mm dimensions
1.34kg weight
Little known brand, but that has very good online ratings. Adjusted price quality and good functions. Most importantly, it offers a slim and small notebook. It is made of aluminum alloy + plastic (surprising for this price). It has a camera, but its quality is very low, it is the only big drawback that can be given for the price it has.
Its 13 ″ screen makes it perfect to carry around. Image quality is very good. The battery life is about 8 hours.
The keyboard is not Spanish, but they include the stickers to put them on the keys.
3.-Lenovo Chromebook S345 – Portátil 14″ Full HD
---
Pantalla de 14″ Full HD (1920x1080px)
AMD A4-9120C processor
Memoria RAM de 4GB Soldered DDR4-1666
32GB eMMC 5.1 storage
Integrated graphics card AMD Radeon R4 Graphics
Chrome OS operating system
Dimensiones: 46.7 x 31.5 x 8 cm
Weight of 1.85 kg
Another Chromebook that performs very well. In the case of this model you can expand the storage memory to 64 GB and go to an AMD a6-series processor.
The screen can be rotated 180º, the battery lasts up to 10 hours and you can use a multitude of Android apps with this OS. The IPS screen provides a wider viewing angle and has two USB Type-C 3.1 Gen 1 ports, two USB Type-A 3.1 Gen 1 ports, and a sound jack.
It's a shame it doesn't have the backlit keyboard, and it doesn't have an Ethernet connection. It is perfect for video conferencing.
4.-Acer Chromebook 314 CB314-1H – 14 ″ Full HD Laptop
---
Intel Celeron N4020
With 4 GB of RAM
14 ″ Full HD screen
64 GB hard disk
If what you want is a Chromebook and move on from Windows. This is one of the best options. Less than 300 euros.
It has an Intel Celeron N4020 processor, 4 GB RAM, 64 GB hard drive and a good Full HD screen. Perfect if you are in the Google ecosystem and its online services.
It is a really fine model, like an A4 sheet of paper. The storage capacity is very low, worse is that these computers are designed so that all your documents are stored online.
The Acer Chromebook 713 CP713-2W with a 13.5 ″ QHD screen, Intel Pentium Gold 6405U processor, 8 GB RAM, 128GB eMMc, Intel UHD Graphics and Chrome OS has better features but also a higher price (twice).
5.-Lenovo Yoga S730 – Ultrathin Portable Computer 13.3″ Full HD
---
13.3 ″ Full HD screen with 1920 × 1080 resolution
Procesador Intel Core i5-8265U, QuadCore 1.6GHz hasta 3.9GHz, 6MB
Memoria RAM de 8 GB DDR4, 2400MHz
256GB SSD M.2 PCIe NVMe storage
Graphics card Intel UHD Graphics 620
WLAN + Bluetooth 11ac, 2×2 + BT4.1
Windows Home 10 Operating System
Dimensiones: 38.6 x 28.6 x 12.2 cm
1.1kg weight
If you want something else, you will have to spend a little more money. This model can be found for about 700, 800 euros. You can configure it with Intel Core i5 or i7 and with 256GB SSD or 512GB SSD hard drive.
In this model, the screen can be set at 180º, it is completely made of aluminum. It also has a Thunderbolt 3 USB-C connection, perfect for transferring large amounts of data. The keyboard is backlit.
It is NOT the version that becomes touch. The battery lasts approximately 8-10 hours. Perfect for working or traveling due to its lightness.
6.-Microsoft Surface Go 2 2-in-1 10.5-inch Full HD Laptop
---
10.5-inch touch screen, Full HD with 1920 x 1080px resolution
Procesador Dual-Core Intel Pentium Gold 4425Y (2 núcleos, 2 MB Cache, 1.7 GHz)
8 GB LPDDR3 RAM
128GB SSD Solid Hard Drive
Windows 10 Home Operating System
Does not include Type Cover (keyboard cover)
Dimensiones: 24.5 x 0.83 x 17.5 cm
Weight of 544 grams
A 2-in-1 computer perfect for taking notes in class. The screen is touch, it is small and it does not weigh much. Perfect to always carry. And its price is below 600 euros. You can modify the configuration to your liking and increase the RAM, add the keyboard or change the size of the hard disk. It has a battery life of 10 hours.
It doesn't have a fan so it's super quiet. Its audio system is really good. It has a front camera for 1080p facial recognition. It is perfect for video conferencing.
Few drawbacks can be put … and if you are going to put them is that you have to level up to the Surface Pro, Microsoft's most expensive model.
Eye! The 4GB model performs considerably worse. You have to start with 8 GB of RAM. It is a perfect model to use the Microsoft Office suite. It's a shame they don't include the standard keyboard.
7.-Lenovo Yoga 530-14ARR – 14 ″ convertible touch laptop with Full HD
---
Computer with a 14 ″ screen, FullHD with 1920x1080px resolution
Procesador AMD Ryzen 5 2500U, Quadcore 2.5GHz hasta 3.4GHz
Memoria RAM de 8GB DDR4 2400Mhz
256GB SSD storage
Graphics card AMD Radeon Vega 8 Graphics
With Windows Home 10
We raised the price a bit, but we also found a touch laptop, 8 GB of RAM and a 256 GB SSD hard drive. If you want a 2 in 1, this option interests you. The screen resolution is Full HD, so it is better than the previous model.
The screen can be rotated 360º and the aluminum design is really neat. It has USB-C, USB 3.0 and HDMI ports. It also has a fingerprint reader and is quite silent.
You can change the type of processor for one from Intel, amount of RAM and SSD capacity.
8.-HP 14-cm0002ns – 14 ″ HD Laptop
---
Laptop with 14 inch HD screen (1366x768px)
Procesador AMD A9-9425 Dual-Core (3.1GHz, 1MB de caché)
4 GB DDR4-1866 RAM
Disco SSD M.2 de 128 GB
Integrated graphics card AMD Radeon R5
Windows 10 Home Operating System
Wifi and Bluetooth 4.2
SD and Micro SD card reader
One of the all-time favorites for value for money. It is really cheap. This range from HP usually has very good prices, around 300 euros or less and offers just enough for students. Its battery lasts more than 10 hours, it has 4 GB of RAM and a good SSD hard drive (although somewhat small).
It has 2 speakers, weighs less than 1.5 kg and its design is quite spartan. Don't expect to open hundreds of tabs in your browser or run many programs at once and this laptop will not disappoint.
9.-Apple MacBook Air con Chip M1
---
Ok… we are going a little price, reaching 1000 euros, but this Apple computer is going to last you with total probability twice as long as other cheap laptops. So in the end the cost is reduced a lot, that is why it is included in this selection.
The nuevo Apple MacBook Air from 2021 (13-inch, Apple M1 chip with 8 cores, 8 GB RAM, 256 GB), it has a very good value for money for the average user:
Two Thunderbolt 3 (USB-C) ports supporting: Charging, DisplayPort, Thunderbolt (up to 40 Gbps), USB 3.1 Gen 2 (up to 10 Gb / s)
13.3-inch Retina display with IPS technology
2,560 x 1,600 native resolution at 227 pixels
Wi-Fi 802.11ax and Bluetooth 5.0 wireless connection
Cámara 720p FaceTime HD
Battery life up to 15 hours
Very thin at only 0.41–1.61 cm
1.29 kg weight
You just have to keep in mind that you are going to use macOS instead of Windows or Linux.
10.-Microsoft Surface Pro 7 – 12.3 ″ 2-in-1 laptop
---
12.3-inch touchscreen computer (2736x1824px)
Intel Core i5-1035G4 processor, 1.1 GHz (there are several versions)
8GB RAM
128GB solid hard drive
Intel Graphics graphics card
Windows 10 Home Operating System
Does not include Type Cover (keyboard cover)
It's not cheap either, but it's worth it. For the most demanding. The new generation of this Microsoft tablet is excellent for professional use with Windows 10.
It has a 12.3 ″ screen with a 2736 x 1824 px resolution, giving it a 3: 2 aspect ratio and making it perfect for reading PDF documents or magazines, and of course for taking notes.
The most affordable model has 8 GB of RAM and 128 GB of SSD hard drive. Its battery has a good life.
You have many versions of hardware: you can choose to use Intel Core i5, Core i7 and various storage capacities up to 1TB of SSD hard disk. You can buy the Surface without or with the Type cover. The pen is purchased separately. In the end you can leave yourself a good amount of money if you add all the functionalities …