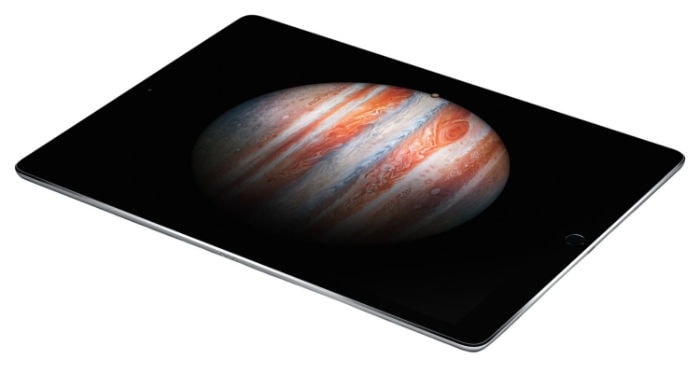 Have you been tempted to buy the latest tablet that Apple has launched, the iPad Pro? Not sure if it is worth buying? It is an excellent tablet, but it has a small problem: the price, so we have to be sure that we want to get one.
We are going to discuss 6 things you should consider before buying the Apple iPad Pro.
Should I Buy An iPad Pro? 6 Things To Consider Before Buying One
1. You Will Need A Few Extra Accessories
If you buy an iPad Pro, you will surely need to buy a keyboard and a stylus. Apple's "Smart Keyboard" is the ideal choice, but right now it is only available with a US English keyboard for $150. Its performance is exceptional, it does not require battery or bluetooth to connect and you can write with it for hours.
You will also want to buy the Apple Pencil stylus, which costs $109. If you are going to draw or take notes, this is your best option.
Moral of the matter? The cheapest iPad Pro costs $899 (32GB), to which should be added almost $290 more in accessories.
2. iOS Is Not Yet OS X or Windows
The iPad Pro's operating system, iOS 9, still doesn't allow us to do as many things as Windows or Mac OS X. However, it has some incredible applications. If the iPad Pro is going to replace our laptop, we will have to take into account this change in the OS and that you can buy a MacBook computer for less than 1000 euros.
With the iPad Pro you will be limited to the applications that you can get and there are certain things that you will not be able to do, such as downloading torrents, formatting USB drives etc … The iPad Pro could replace your laptop for certain tasks, such as publishing entries on your blog, but in other cases it will not be an alternative.
3. You Will Need To Buy Software
Your Macbook licenses may not be transferable to equivalent programs on your iPAd Pro, or those programs may not even be available. We can find free versions like iWork (Pages, Numbers, Keynote) and programs like Pixelmator or Adobe Lightroom (paid), with which you can do many things that you used to do with equivalent programs on your computer. Instead, if we will have access to programs like Evernote or Dropbox.
4. Maybe It's Big Screen Is Way Too Big
Not always a large screen like the iPad Pro, with a size of 12.9″, will come in handy. Maybe to work is the best option but if you only want to play or to consult content sitting on the couch, the normal iPad is the best option. That said, movies, games, photos, and other visual content look great on the iPad Pro's gigantic retina display.
5. Storage Capacity
You will have 32 GB or 128 GB, while if you buy a Macbook Air the storage starts at 128 GB. The 128GB option is the only really interesting option if you are going to use the iPad Pro to work for many years. With the 32GB you will have storage problems in a few months.
6. Not A Cheap Tablet
It is not a cheap device, but it is within the price ranges that Apple usually offers us. Of course, for the same price, you are going to get more from a Macbook, but the iPad Pro is a very good option in conjunction with the Apple keyboard and stylus for certain creative tasks.
The iPad Pro may be worth it for those who can truly afford it or for those who need to supplement one of their devices. Many casual users will have no problem using an iPad Pro as their only device, while more advanced users will need another device with a "real" operating system.
Now Should You Buy An iPad Pro?
The iPad Pro is an incredible tablet, one of the best made by Apple. As soon as you have it in your hands you will want it, but you have to take into account its limitations and the type of use that you are going to give it. A Macbook can do all the things an iPad Pro can do, but the experience of using this tablet is a real joy.