Processor
Qualcomm presents the Snapdragon G3x Gen 1, a SoC oriented to portable consoles and gaming devices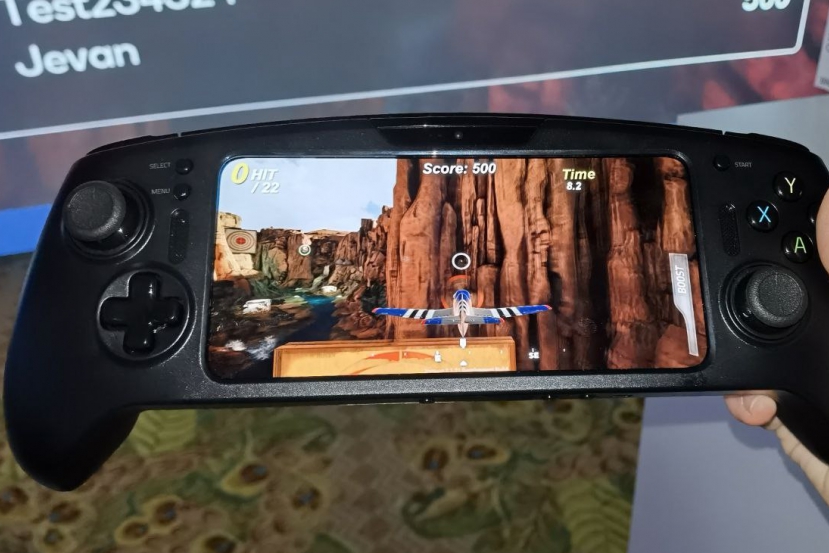 Qualcomm has presented on this second day of the Snapdragon Tech Summit, Hawaii, a new range of processors for portable gaming devices, the new Qualcomm Snapdragon G3x Gen 1 where the G stands for Gaming. In this way a new platform dedicated to portable gaming devices which inherits some of the characteristics of its high-end Snapdragon 8 Gen 1 processor such as fast charging, video output, immersive audio or the possibility of being always connected thanks to 5G technology. Also includes a exclusive new Adreno GPU which is capable of offering a FullHD + resolution with up to 144 Hz.
The new Snapdragon G3x Gen 1 includes an exclusive Adreno GPU
This new platform Qualcomm Snapdragon G3x Gen 1 is designed for gamers, and includes a Kryo CPU which also supports multimedia content so you can play your music or watch your favorite series in local storage or via streaming. It has also been optimized for the recent services that offer game in the cloud or to transmit the image of the games from your console. Includes all technologies of Snapdragon Elite Gaming to drive a superior gaming experience.
You have a new GPU Qualcomm Adreno which is capable of delivering smooth images up to 144 Hz and is also compatible with 10-bit HDR with millions of colors. Offers connectivity FastConnect 6900 with Wi-Fi 6 and 6E and low latencybut don't worry if you're not at home, you can use their 5G modem with mmWave and Sub-6 to get the best speed anywhere. Thanks to this connectivity we achieve a very useful minimum latency in cloud-based games such as Xbox Cloud Gaming or Steam Remote Play.
Snapdragon Sound for high-quality, immersive, low-latency sound
For games a good sound experience is essential, with this new Snapdragon G3x Gen 1 you will have the technology Snapdragon Sound. With superior quality and low latency you can get indications of the enemy's position by listening to your surroundings.
It is also essential to play with a good gamepad if you wish, this new SoC includes compatibility with major manufacturers and brands of the video game controllers market, you can also take advantage of the control of your favorite console to connect it and play with it. You can also use it as a controller on a 4K screen and play games at home on a larger panel.
So that developers can program their games and optimize them for this new platform, Qualcomm has partnered with Razer to launch a developer kit that includes this new processor. Razer you have created a device that works with this new Qualcomm Snapdragon G3x Gen 1 which is available from today and is compatible with all Android games.
Razer Developer Kit integrates the G3X into a portable console
This new device is arranged to be used horizontally, just like a Nintendo Switch Lite, with controls on both sides. The screen has a size of 6.65 inches and panel OLED with FullHD + resolution and 10-bit HDR. It operates with a 120Hz refresh rate ideal for games that need to move quickly.
So that you can broadcast your games, it has a 5MP front camera and 1080p resolution at 60 FPS, it also has 2 microphones so you can comment on the games. Dispose of Advanced Snapdragon Sound audio features and 4 speakers for more immersive gaming.
You will not need to use the touch screen, since the controls have been adapted to the buttons and joystick available. Has been included haptic response so you can feel your games in the hands of this new Razer device. In addition, thanks to its ergonomic design, it will be comfortable to play for a long time. Don't worry, this device won't get hot thanks to its intelligent cooling system positioned so that it does not interfere when holding the device.
Play anywhere at the highest speed with 5G or Wi-Fi 6E technology
You won't have to worry about where you want to play either, this new device includes a 5G mmWave and sub-6 modem for increased speed when you don't have a Wi-Fi network nearby. If you are going to play at home you can use your connection Wi-Fi 6E low latency and take advantage of video output via USB Type-C and connect a monitor with 4K resolution compatible with HDR.
Thanks to this new platform dedicated to games, and the Razer device in collaboration with Qualcomm, we will soon see the developers interested in releasing their games compatible with this new Qualcomm Snapdragon G3x platform.
Conclusion
After months of speculation and leaks, Qualcomm has finally unveiled its new Snapdragon G3x Gen 1 SoC. This chip is designed specifically for portable gaming consoles and devices, and promises to deliver significantly improved performance over the previous generation.
So far, early reviews of the Snapdragon G3x Gen 1 have been very positive, with many praising its performance and potential. However, there are still some concerns about its power consumption and heat output. Overall, though, the Snapdragon G3x Gen 1 looks like it could be a very powerful option for gamers looking for a portable console or device.