Gaming Laptops
New configurations for the Acer Aspire 5, Aspire 7 and Nitro 5 with AMD processors up to 5900H and RTX 3080 graphics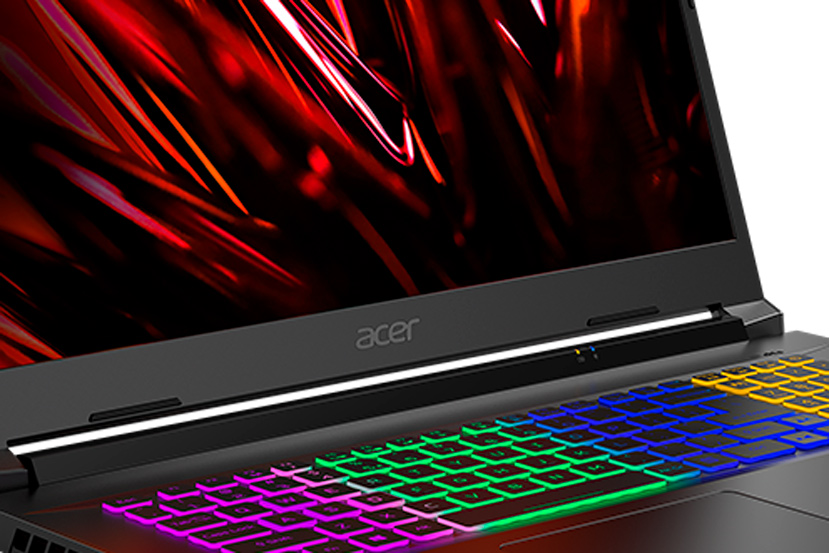 At this CES 2021 in Las Vegas we are seeing how all manufacturers are updating their laptops to adapt them to the latest releases presented, this is how we have seen how Acer has updated its Gaming laptops from the Predator range, and also has updated the Acer Nitro 5, Aspire 5 and Aspire 7 to include AMD's newest 5000 series notebook processorsIn addition to the new AMD processors, in the Nitro 5 we can see even an NVIDIA GeForce RTX 3080 also presented at this CES 2021.
Acer Nitro 5 with AMD Ryzen 9 5900H and NVIDIA RTX 3080 processors
The Acer Nitro 5 can now have inside up to a processor of the series AMD Ryzen 9 5900H based on Zen 3 architecture and that has 8 cores and 16 threads of execution with 20 MB of cache and a turbo speed of 4.6 GHz. To this new AMD Ryzen 9 it can accompany you up to an NVIDIA GeForce RTX 3080, this combination makes a portable computer for demanding gamers.
In addition to this explosive power combo for games and content creators, the Nitro 5 features 2 M.2 PCIe storage slots in which you can put up to 2 TB NVMe and you can accompany it with up to 32 GB of RAM DDR4 to 3200. For the Wi-Fi connection they have chosen the Killer E2600 card compatible with Wi-Fi 6.
The Acer Nitro 5 can be chosen in 2 screen sizes, 15.6 or 17.3 inches, they can also have resolution QHD and 165Hz refresh rate the resolution FH and 360 Hz refresh rate, both settings with 3 ms response time and 300 nights of shine and cover 100% of the sRGB gamut, the screen occupies 80% of the area, revealing thin bezels of only 7mm.
The Nitro 5 is equipped with Acer CoolBost technology that allows control of cooling management of the notebook with dedicated software for this, so they can increase the speed of the fan when necessary or make it quieter in other cases.
Acer Aspire 5 and 7 with Ryzen 5000 series processors and GTX 1650 cards
The renewed Acer Aspire 7 also include the new processors AMD 5000 series accompanied by a card NVIDIA GeForce GTX 1650, this configuration can be accompanied by up to 32GB of DDR4 RAM and 1TB of PCIe storage. In the connectivity section we find USB type C and Wi-Fi 6.
The Acer Aspire 7's display is 15.6 inches and has narrow bezels, with 81.61% screen ratio and all this within a team with just 2,15 kg of weight. The cooling offers 3 modes that can be switched with a simple touch of keys between quiet, normal or performance.
Too we find the new Ryzen 5000 in the Acer Aspire 5, but this time accompanied by a graphics card also from AMD, una Radeon RX 640. Along with this combination of CPU and GPU we can install up to 24GB of RAM and an NVMe drive up to 1TB. All this inside a chassis that measures 17.95mm thick polished aluminum.
The 15.6-inch FHD display with IPS panel has narrow bezels and also includes BlueLightShield technology protecting us from blue light emissions. This model also has USB Type-C connectivity and dual-band Wi-Fi 6 connection. Like the Aspire 7 it also has multiple cooling modes.
Availability and prices in Spain
The 15-inch Acer Nitro 5 (AN515-45) we will see available from February from 1299 euros with an initial configuration of AMD Ryzen R7, GeForce RTX 3060 and 512GB SSD. The 17-inch Acer Nitro 5 (AN517-41) will start from the same initial configuration and we can also see it from February from 1299 euros. The Acer Aspire 7 (A715-42G) will start from the 899 euros and the Acer Aspire 5 (A515-45[G]/[S]) since the 699 euros and also We can see them from February.