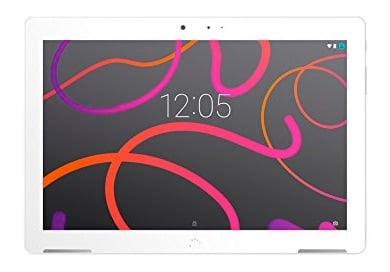 Is it worth buying a used tablet?
Is the tablet really going to be cheaper?
Where can we buy a second-hand tablet?
These are some of the questions that pop up in your mind if you are planning to get a used tablet.
It is definitely worth it. Despite the low prices that many of the tablets have today, we can still find cheaper products if we access the refurbished used tablets from Amazon or eBay.
Where Can We Buy A Second Hand Used Tablet Online?
1. Amazon
If you look out on Amazon, you will find a large number of used refurbished tablets that have been returned because they had a fault, and the company itself has been in charge of fixing them and leaving them almost like new. They are the branded reconditioned tablets from Amazon. In many cases they have simply been returned because the buyer did not want them.
If we buy reconditioned tablets on Amazon, we also have a great advantage. If we have a problem with our new tablet, we have 30 days to return it without problems. Some of the discounts on tablets go up to 10% on the original price, which is not bad at all.
On Amazon, you will find reconditioned tablets that have been returned without being used.
Also, you have to bear in mind that many of these products have not even been used: many of them have not left Amazon simply because they had the box a bit open, or in poor condition, finding the device without any problem.
Then we also find used products (they have been returned by a customer and he has not been satisfied) or they have had to be reconditioned because they had a problem.
In any of the cases, in the product file they will tell us what the problem has been, so the guarantees we have are absolute.
2. eBay
Why is eBay a good site for buying second-hand used tablets? For one simple reason! eBay as a mediator, ensuring that we have a minimum of money-back guarantees in case of problems. The sellers are classified by categories (we will have to look for an "Excellent Seller"), and we can pay with Paypal, which makes our purchase even more secure.
On eBay we can buy in two ways if the product allows it: If we see the "Buy it now" sign, we can directly pay the price they indicate. If the product is up for auction, we can expect to get it at a big discount, you just have to be a little smarter than the rest of the buyers: The best thing is to wait until the last moment of the auction to make our offer. So they won't take away easily the product.
In the case of Ebay, the tablets that you are going to find are in this state:
New
New: Other (see details)
Factory restored
Restored by the seller
Used
For scrapping or it does not work.
I would filter the last category if we want the tablet to work. In «New: Other (see details)» the same thing usually happens as in Amazon: product without box, broken box etc …
Conclusion: You Can Safely Buy Used Tablets Online
As you see, Amazon and eBay are two good places to buy a second-hand tablet with all the guarantees.  The models that offer reconditioned are really cheaper and in many cases they are last generation devices that have been returned by people who did not want them as soon as they opened the box.
The good thing about buying in these two online sites is that they offer us guarantees that few traditional stores are willing to give us. Even if you have a problem with your brand new used tablet, you will be able to return it without any questions.