Processor
Intel Core Alder Lake-S processors are already on sale in Spain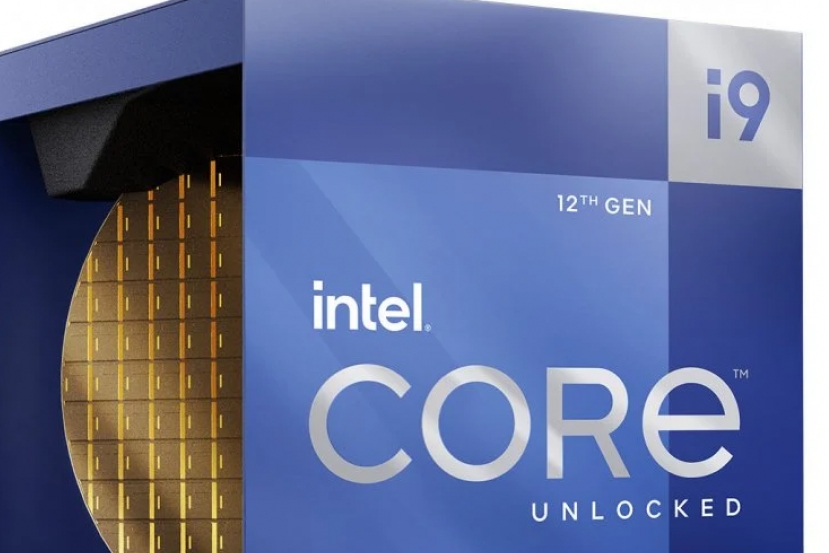 Today at 2:00 p.m. we will publish the reviews of the new processors
Intel Core Alder Lake-S
for desktop, inaugurating what will be the
Twelfth generation Intel Core processors.
However, they are already available for sale in some online stores in Spain.
Alder Lake-S will be the first processors to make use of the Intel's new hybrid architecture where high performance cores or "P-Cores" are combined together with more modest cores with higher efficiency "E-Cores". This architecture, of which you have all the details in this article, will soon come to more ranges of products.
In the case of the launch at hand, we will initially see six new processors, all of them with the multiplier unlocked and distributed in pairs for the Core i5, Core i7 and Core i9 ranges. In the highest range we will have the Core i9-12900K y el Core i9-12900KF with 16 cores (8 P-Cores and 8 E-Cores) and differentiated by the integration or not of the Intel UHD 770 iGPU.
They are followed by Core i7-12700K junto al Core i7-12700KF, with a distribution of 8 P-Cores and 4 E-Cores to have 12 cores. Finally, the Core i5-12600K and Core i5-12600KF will arrive with 10 cores distributed in 6 P-Cores and 4 E-Cores.
All of them will support both DDR4 3,200 MHz memory and DDR5 4,800 MHz memories, so it will depend on the motherboard manufacturers to support one or the other technology.
Intel promises 28% performance improvements on a single core if we compare it with two generations ago, in addition to a rperformance 50% higher than the last generation in jobs that make use of all threads. With all this, the company claims to surpass the AMD Ryzen 9 5950X, the most powerful processor of today within the domestic ranges.
Today at 2:00 p.m. we will publish the first reviews of the CPUs and also of the first DDR5 memories.
As for the sale of the processors, they are already available to purchase in some online stores as pccomponents with prices ranging from 679.90 euros for the Core i9-12900K up to 298.99 euros for the Core i5-12600KF. As expected, the KF models will be priced lower than the K models, so all those who do not want to use the integrated GPU can save a few euros.
Features and pricing of the 12th Gen Intel Core Alder Lake-S
Intel Core
Nuclei (P+E)
Threads
Hidden L3
Turbo Boost Max
P-Core Max Turbo
E-Core Max Turbo
P-Core Base
E-Core Base
GPU
PCIe lanes
Memory
Memory Speed
TDP
TPD Turbo
Price
i9-12900K
16 (8+8)
24
30 MB
5.2 GHz
5.1 GHz
3.9 GHz
3.2 GHz
2.4 GHz
UHD 770
20
128 GB
– DDR5 4.800 MT/s

-DDR4 3.200 MT/s

125 W
241 W
679,90 euros
i9-12900KF
16 (8+8)
24
30 MB
5.2 GHz
5.1 GHz
3.9 GHz
3.2 GHz
2.4 GHz
NO
20
128 GB
– DDR5 4.800 MT/s

-DDR4 3.200 MT/s

125 W
241 W
649,90 euros
i7-12700K
12 (8+4)
20
25 MB
5.0 GHz
4.9 GHz
3.8 GHz
3.6 GHz
2.7 GHz
UHD 770
20
128 GB
– DDR5 4.800 MT/s

-DDR4 3.200 MT/s

125 W
190 W
469*,90 euros
i7-12700KF
12 (8+4)
20
25 MB
5.0 GHz
4.9 GHz
3.8 GHz
3.6 GHz
2.7 GHz
NO
20
128 GB
– DDR5 4.800 MT/s

-DDR4 3.200 MT/s

125 W
190 W
449,90 euros
i5-12600K
10 (6+4)
16
20 MB
NO
4.9 GHz
3.8 GHz
3.7 GHz
2.8 GHz
UHD 770
20
128 GB
– DDR5 4.800 MT/s

-DDR4 3.200 MT/s

125 W
150 W
329,89 euros
i5-12600KF
10 (6+4)
16
20 MB
NO
4.9 GHz
3.6 GHz
3.7 GHz
2.8 GHz
NO
20
128 GB
– DDR5 4.800 MT/s

-DDR4 3.200 MT/s

125 W
150 W
298,99 euros