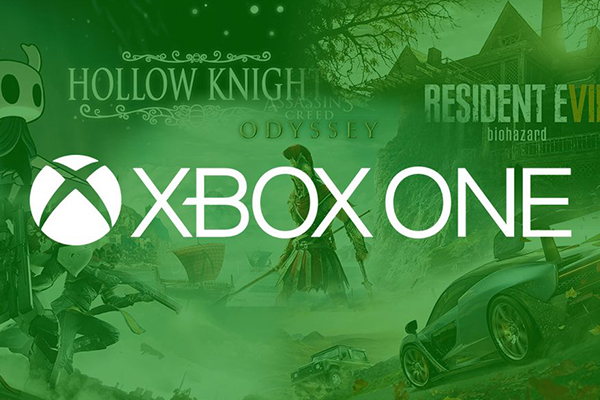 Have a Xbox One but don't know what games to play on it? Here are the best Xbox One games of all time that you can buy and play for the ultimate gaming experience.
Best Xbox One Games Of All Time (Review 2022)
After spending 22 hours analyzing the most popular games of the moment, discover our selection of the best titles from the Microsoft console, from our crush Ori and the Blind Forest to the must-have Red Dead Redemption 2, including the very recent Hades.
This game is a real masterpiece. Between its hand-drawn sets, its soundtrack recorded by an orchestra and its interesting gameplay, it has been cited for many years as a must-see title. Its melancholy universe hides a complex game, which will suit both non-gamers and speed-runners. Moreover, its long-awaited sequel arrived in March 2020!
The Witcher 3 brings an exciting storyline that takes you for a minimum of 80 hours in the history of this continent. The writing is such that it is easy to get lost in a secondary plot or get a different ending from other players. In addition to its incredible graphics, this license was able to enter the open-world without losing any of its quality, which allows your character to gain freedom of movement in addition to improving the fluidity of combat. It is strongly recommended not to play it without having tasted the first episodes, but it will certainly delight all fans of dark fantasy.
After 7 years of development, Cuphead offers us a dive into a totally crazy animated universe. Between Run & Gun and boss fights, you will face various enemies of increased difficulty. To do this, you will be able to customize your powers and weapons according to the situation you will be faced with. Despite this high level, the artistic direction makes that each attempt, the fight remains a treat. So you evolve in a cartoony and colorful universe worthy of the classics of the genre on a jazzy soundtrack of the time (even the grain of vinyls is present).
Awaited for many years and then hailed by critics, this masterpiece from Rockstar Games presents an adventure centered around the notion of family. Between two epic gunfights, you will be able to enjoy its refined gameplay, its high-end graphic quality and its well-crafted storyline. We strongly advise you to dwell on everything beforehand. first part, happening 12 years after the second opus, to take full advantage of this new title.
After Australia, direction Great Britain. At the wheel of one of the 600 cars on offer, you will have to face snow, rain and mud … while avoiding ending up in the wall. Small peculiarity, you can opt for arcade or simulation driving, so that you can enjoy a feeling to your liking. In addition to races and championships, the game offers ancillary activities: "gatherings", with their unlikely duels, weekly events and "Stories and Companies" events. The multiplayer uses the modes already known from previous games: arena, free group ride or online championship.
Between exploration and confrontation, Valhalla invites you to discover the continent while meeting some historical figures of the Viking sagas such as the Ragnarsson. The storyline itself takes a more down-to-earth approach than in Odyssey by offering you a story specific to each region, each kingdom. The exploration is intended to be smarter by avoiding long side quest lines so as not to stray too far from the main frame. In parallel with your adventures, you will have to manage your colony by intelligently spending the goods collected during your raids or in hidden treasures. The gameplay itself is true to the license but marks the return of the original games' infiltration mechanics, without ruling out the barbaric approach. Finally, Valhalla proudly takes up the torch after the excellent Odyssey. It should delight beginners and fans alike.
Supergiant Games, parents of the excellent Bastion, prove to us once again his mastery with Hades. True to its principles, the studio relies on a compelling narration and story, inspired by Greek mythology. Roguelite obliges, the difficulty is well felt and it will be necessary to optimize your character in order to be able to progress… generally after several tries. But beware, the battles are constantly evolving. And yes, although the order of the bosses is clearly defined, their pattern is likely to evolve from one test to another. Fortunately, permanent improvements are available to help you during your various runs. In the end, Hades is an adventure worth living even if neophytes could lose some hair.
Psychonauts 2 follows on from the previous VR installment. Although it picks up the events where they were interrupted, it remains accessible to newcomers thanks to a video summarizing this crazy universe. The visual aspect of the game offers an almost constant wonder fostered by a solid technique, a creative art direction while being pretty and varied. The lights and animations act like the icing on the cake. The level design, which encourages exploration, will allow you to get lost over the many levels. The gameplay, on the other hand, mixes the platform, puzzles and fights where your powers will have to be used as best as possible to achieve your objectives. The result is a varied and rhythmic adventure, underlined by a pleasant scenario full of humor. The soundtrack is just as convincing but we can blame the absence of a French dubbing, a pity for a chatty game.
New iteration of the license, this 2021 opus refines last year's recipe while adding some new features. The most important is the return of the story mode which offers you to follow the journey of a driver passing from F2 to F1 while visiting behind the scenes of this particular universe. At the same time, a classic career is also offered. It can now be played cooperatively, either as teammates or as opponents. Unfortunately, it is not possible to enjoy it in split screen. The graphic aspect is not to be outdone with an impeccable modeling of the circuits, the drivers and the cars but also a realism driven by the acquisition of all the official licenses. Older generation consoles have a slight framerate flaw that only appears during slow motion. The sensations, for their part, are always irreproachable. This makes it, without question, a title to be put in everyone's hands.