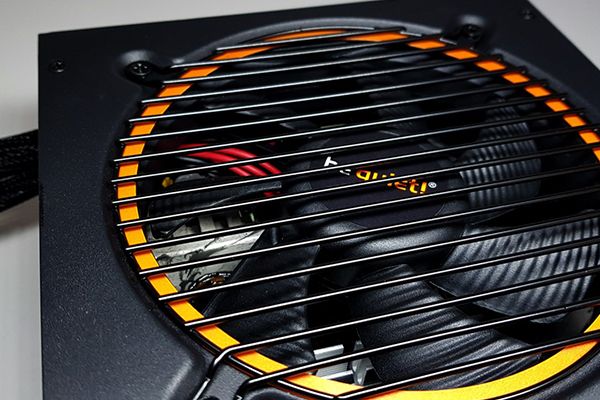 Looking for a new power supply for your PC because your older one stopped working? If yes then here are the best power supply for PC that you can buy in 2022.
Our Picks For The Best Power Supply For PC
After 13 hours of research and careful analysis of 7 models, the BeQuiet! Pure Power 11 is proving to be the best power supply for PC. However, the most demanding will certainly turn to the more complete Corsair RMx V2.
Although it is slightly more expensive than its competitors, the Pure Power 11 maintains a very good quality / price ratio thanks to its many advantages, both in its normal version and semi-modular. However, security is not set aside and a whole range of technologies are integrated to ensure the durability of your components.
With an excellent quality / price ratio, the RMx will delight the most demanding by limiting its noise pollution while having a well-supplied connection, supporting SLI or CrossFire X. Efficiency is not left out with a Gold certification . The only small flaw that can be blamed is that the peripheral connectors are a bit short, which requires attention when connecting.
Thought for Power Users, it allows the connection of a large number of components so that you can assemble the monster of your dreams. If your budget is high enough, you can even opt for a version "i", linked to Corsair Link and iCUE, to keep an eye on all the statistics of your computer.
The Straight Power 11 is a good solution from the German brand. It competes closely with our best mid-range in the field of quality / price ratio thanks to its Platinum certification but is left behind because of its connectivity, less well provided. A version Gold also exists, for a more interesting price but with a lower efficiency.
Honorable Mentions
Thermaltake Toughpower Grand RGB: In mid-range, the most relevant model for RGB is this one. With again an interesting power / price ratio, this RGB power supply will suit many configurations. However, it is noisier than the competition when it is heavily used and offers less extensive connectivity.
Corsair SF600: If you want to build a mini-PC, it is essential to take advantage of compact components. And that's where the SF600 comes in with its SFX format. It has sufficient power for many configurations and its Platinum certification guarantees high efficiency. The set is efficient and silent while being quite practical thanks to its removable connection and the possibility of adaptation to an ATX format.
How To Choose The Best Power Supply For PC?
Often, the search for the perfect power supply for your computer is a real headache because it constitutes, together with the processor and the Graphic card, the heart of your computer. The many technical terms and the different characteristics make this purchase more complicated than you might think at first glance.
To help you in your choice, we have determined the following criteria
Power:

To make your configuration work properly, it is necessary to have sufficient resources. To be sure, you have to base yourself on the energy required by each component (TDP). Then, you can determine the minimum necessary using 2 methods: either a simple calculation (TDP processor + 2x TDP graphics card) or via an online calculator (

MSI

/

Be Quiet!

), the result of which will be more detailed. In both cases, it is recommended to allow for a 40% margin.

Security:

Many tips are used by brands to increase the efficiency of their power supplies while preserving your components as much as possible. Thus, it is essential that the transmitted power is as stable as possible but also that there is no risk of damage caused by a short circuit, an overvoltage or even an overheating due to the sending of too much large amount of energy.

Certification:

During operation, the power supply loses part of its power in heat, which influences the maximum available. The certifications make it possible to know the effectiveness of this component while guaranteeing a specific value. They are spread over 6 levels: 80 Plus (80%), Bronze (82 to 85%), Silver (85 to 89%), Gold (87 to 92%), Platinum (90 to 94%) and Titanium (90 to 96%). On the basis of these values, it is easy to calculate the real power. For example, for a 500 W power supply in 80 Plus, it will be 400 W (500 * 80%).

Format:

It is conditioned by your box. ATX is the most common and is suitable for the vast majority of configurations. However, if you want a compact solution for your mini PC, then the SFX is ideal. Lovers of

cable management

will also aim for optimization by opting for modular models in which all cables can be disconnected to keep only what is necessary. The semi-modular offers an intermediate system where the main cables are fixed and the secondary cables, removable.

Connectivity:

It supplies power to the various components of your computer. It is therefore essential that it is sufficiently extensive to meet all your present and future needs. It is at least made up of the following connections: a 20 + 4 pin ATX (for the motherboard), a 12 V EPS, also called ATX-P4 (for the processor), several Molex sockets (for hard disks and other units) , 4 SATA sockets (for hard disks and recorders of this standard) and PCI Express 6 + 2 pins, abbreviated PCI-E (for the graphics card (s)).

Cooling:

It can be of 3 kinds: passive (without fans), active or a balance between the two, the semi-passive, which is only activated from a certain level of load (generally around 40%) . We advise you to opt for the latter, which minimizes noise pollution in more traditional use.