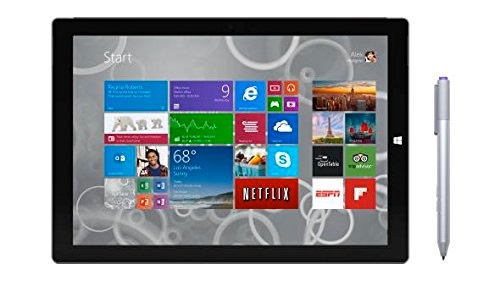 Are you thinking of buying a laptop or a tablet or a computer that turns into a tablet? There are many models that you can choose from at the moment, but we have chosen three with which you will not have any problem in updating to Windows 10 soon.
Windows 10 will be available on July 29, but it is not necessary to wait to buy your new laptop until that date, since there are already models perfectly prepared to receive the new functionalities of the Microsoft operating system.
Windows 7 and Windows 8.1 users will be able to upgrade to Windows 10 for free during the first year of release, which means that there are already plenty of devices on the market capable of running Windows 10.
What will we find in Windows 10?
Start Menu: the famous Windows start menu is back after it disappeared from Windows 8 and returned timidly in Windows 8.1. Of course, it returns with a new design and functionalities.
Cortana: Microsoft's answer to Siri and Google Now will be available on Windows 10. Say hello to your new assistant.
Microsoft Edge: Microsoft's new browser that replaces Internet Explorer. Optimized in every way.
Universal applications: a big step for Microsoft because all programs and applications work on all types of devices.
3 Windows 10-ready laptops and tablets
Microsoft Surface Pro
A 12-inch hybrid with an impressive display, a great stylus, and perfect for work and play.
12 ″ screen with 2160x1440px resolution
With a versatile easel
Really good stylus
The Surface Pro 3 is exactly what you are looking for if you want all the power of a laptop and the advantages of having a tablet. It is a spectacular hybrid. One of the reasons why Microsoft has achieved this is the versatile easel with which we can put the screen at an angle ranging from 0º to 180º. The stylus is just as impressive, achieving spectacular things alongside OneNote and taking notes very easily. Its 12-inch screen with 2160 x 1440px resolution provides us with sharp images, with deep blacks and rich colors. Its new 3: 2 ratio makes it ideal for both tablet and laptop use.
Inside we find a 1.9GHz i5 processor, with which it will be able to handle everything we throw at it. The battery life is nine hours. Of course, it is not a small tablet.
DELL Venue 11 Pro
A 10.8-inch convertible tablet computer that is designed for business use, with a good enough screen that there is no problem.
10.8 ″ screen with 1920 × 1080 IPS resolution
Good build quality
Optional keyboard
12 hours of battery life
The Dell Venue Pro 11 is sold as a tablet, but you can buy a keyboard with an extra battery, making it a very capable and affordable work laptop. It weighs 771 grams and is 13mm thick, making it bulky and difficult to use in one hand for a long time. The screen is 10.8 inches and has a 1920 x 1080px resolution so it's excellent: It's bright and accurate, offering deep black levels and punchy colors. It has an Intel Core i5 processor and 4GB of RAM so it is powerful enough to function without problems in any environment. The tablet has a battery for seven hours but with the keyboard you can add another five hours.
Asus Zenbook UX305FA
A 13-inch laptop with impressive strength and a good number of ports, which offers great value for money.
13.3 ″ screen with 1920 × 1080 IPS resolution
11 hours of battery life
Good amount of ports
The Asus Zenbook UX305 is a very slim ultra-laptop at only 12.3mm thick, but with a good number of connections: 3 USB 3.0 ports, an SD card reader and a microHDMI slot. It has a matte metallic design. Its 13.3-inch screen has a 1080p resolution offering bright colors and good viewing angles. The efficient Intel Core M-5Y10c processor and its 8GB of RAM deliver performance that is good enough for surfing the web, watching movies, and doing simple office tasks. As a result of this modest power, the battery life is exceptional – 11 hours between charges.