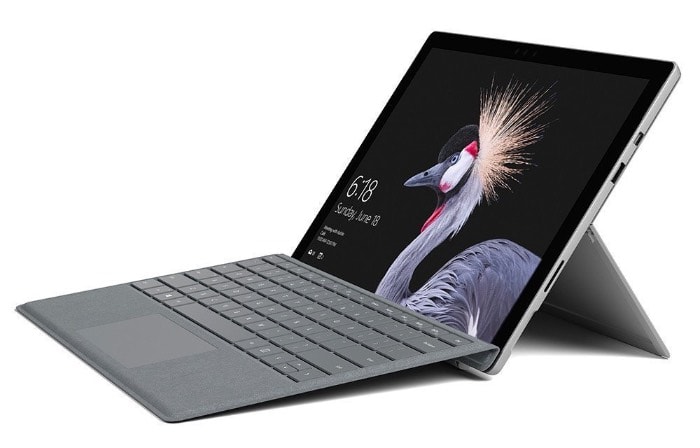 Do you know what features a good laptop should have in 2022? Are you looking for a good quality-price laptop? It seems that the world of laptops is having a second youth in 2021, and that the main manufacturers are betting big with their new models for this year.
There are a number of features that have come to maturity in 2022, and they are really welcome if you find them on your new laptop . The problem is that the features that were good in 2019 or 2020 may not be so good this year. Advances inside computers are tremendous from year to year.
Whether you are going to buy a laptop , an Ultrabook or a Notebook , it would be desirable if they had some or all of the characteristics that we are going to list.
You may be asking yourself the following questions:
What kind of portal computers can you find?

What is a notebook, a Netbook, a laptop or an Ultrabook?

What laptop can you compare for home or for work?

How can you know what are the best features of a computer?

In short … What are the most current computers?
Types of laptops: Notebook vs Netbook vs laptop vs ultrabook
What a mess of names, right? Are they used for different things? They are different?
Notebook

and

Laptop

: very similar.

Designed as a replacement for your desktop computer.

Notebooks are usually lighter and smaller than Laptops.

The screens are usually 12 to 18 inches.

They are really powerful.

Netbooks

: have an approximate screen size of 9 to 10 inches.

Very popular a few years ago.

Perfect for simple jobs.

Your hardware is not something to write home about.

They are not good for work.

Ultrabook

: similar to notebooks but very thin and light.

They can weigh less than 1.5 kg.

They can have a screen between 11 and 15 inches.

They come with SSD hard drives.
Tips for buying a laptop: what to consider when buying a laptop
MacOS, Windows or Chrome OS? That is the first question you should ask yourself … or even Linux …
The macOS OS is really stable and works great on Apple computers (but these are expensive laptops). Chrome OS (by Google) is a good operating system present in quite cheap computers, but it is more limited than Windows or macOS in terms of functionalities. Windows 10 is an OS well known to all, and it is the one that is probably the most common to us, but it has its problems (quite controversial updates lately or viruses everywhere). But right now you can also opt for a Linux distribution , such as Ubuntu or Linux Mint: you can buy the laptop without an operating system and install the OS of your choice yourself. It will be cheaper for you. It will improve your privacy.
Displays from 12.5 to 14 inches offer the best balance between usability and portability.

The larger screens are perfect for working and the smaller models are ideal for children.

Minimum specifications for a budget of about 500 euros?

Core i5 CPU, 1920 x 1080 px display, 8 GB RAM, SSD storage, 8 hours or more of battery life

Chromebooks are good for kids or for basic tasks

MacBooks or Windows laptops offer a wealth of functionality

Think carefully if you need a 2-in-1 computer, that is, a tablet + laptop: Touch screen + a traditional computer.

They are somewhat more expensive if we take into account the features they offer compared to their "computer only" versions.
Price of a good laptop in 2022
Between 150 and 300 euros:

The cheapest models, including Chromebooks or computers like the HP Stream.

Perfect as secondary computers or for children.

Between 300 and 600 euros: You

 already get laptops with good features: Intel Core i5 or AMD A8, 4 to 8 GB of RAM and up to 500 GB of hard disk.

You miss out on SSDs, Full HD resolution, or a very long battery life.

Between 600 and 900 euros:

You start to see a good design, Full HD and SSD hard drives

Above 900 euros:

The most powerful laptops and all Apple computers.

Ultra portable, gaming models, to edit photos, videos …
Chip shortages and global computer supply problems
Maybe you are hearing the news and there is only one thing repeating itself: there are problems making so many chips and processors for all the electronic devices that carry them today. You may not have noticed any shortages in the final product yet, but rest assured that you will notice something in the coming months or years.
That is why we recommend that you buy a computer that will last you for many years, with good characteristics that are acceptable within another 5 years. It will be your best investment right now.
Without being very catastrophic, it is possible that you can always buy your computer, but it is also possible that its price is higher due to the lack of components and raw materials to make it. Analyze the situation yourself and you will see that there is a lot of news worldwide that indicates that something is going to happen in the coming years.
10 characteristics to buy a laptop in 2022
1.-USB 3.1 Type C, Mini DisplayPort o HDMI
Apple's new MacBook introduced a new port to the market, USB Type C, and it's a real boon: It can deliver up to 10Gbps of data transfer, better power efficiency, and in a few years all connectors may be like this.
If you are working with an external 4K monitor you will need a USB-C, HDMI or DisplayPort connector. 4K monitors are becoming cheaper and therefore increasingly popular. In the case of MacBook, you will only have a USB-C, which will force you to buy a USB-C dock to connect all kinds of devices. It is an extra expense.
2.-Processor and graphics card
The computer brain is the processor. A great influence on the performance of your laptop.
Intel Core i3: 

Cheaper, but not as recommended as the i5.

The performance is quite inferior.

Intel Core i5:

the best price performance of the moment.

Intel Core i7:

a step forward that will result in a price increase

Intel Core i9

: it replaced the Core i7 as the top of the range.

Premium price on the best laptops.

Intel 10 generation – Ice Lake and Comet Lake

: Ice Lake, is a 10 nanometer chip that offers enhanced Iris Plus integrated graphics, while Comet Lake, is a 14 nanometer chip and offers great raw performance.

Intel 11th Gen CPU:

1st Gen Tiger Lake processors.

It is a 10 nanometer chip that offers integrated Iris Xe graphics with speeds of up to 4.8 GHz, and Thunderbolt 4 support.

Intel Ice Lake and Comet Lake:

Tenth generation of Intel processors.

The first focuses on improving graphics (Iris Plus Graphics) and the second on performance.

Intel Xeon:

Really expensive.

For 3D or video editing professionals.

AMD Ryzen Mobile:

the competition of the i5 and i7

AMD A, FX or E:

present in low cost computers
In the case of Intel processors, we may have serious doubts about which one we need … This graph can come in really handy:
In this table you can compare the main differences between all of them, especially what type of RAM they support, number of cores and what technology they support. There is more information on the web www.intel.com.
Be careful! Apple has stepped off the pitch and is starting to launch computers with its own chip, the M1. M1 is Apple's first chip designed specifically for the Mac:
" M1 offers up to 3.5 times faster CPU performance, up to 6 times faster GPU performance, and up to 15 times faster machine learning, all with up to twice the battery life of a Mac from the previous generation. «
The M1 chip features an eight-core CPU and 2.6 teraflops computing power. Since macOS Big Sur, Apple's operating system is optimized for the use of its own chips. In 2 years, all Apple computers will have this chip (or its successors).
And in October 2021, the new Chips M1 Pro and M1 Max with tremendous power and minimal energy consumption have been removed from their sleeves . There's nothing better on the market: The new chips built into the new MacBook Pro come with up to a 10-core CPU, a 32-core GPU, 64GB of unified memory, ProRes acceleration, and industry-leading power efficiency .
And what about the graphics card? You may be aware of the current graphics card shortage. We recommend the best models for PC in Best graphics cards. In the case of laptops, unless you are going to perform tasks that require a lot of graphic power: video games, 3D graphics, design, video editing or photographs, you may be able to settle for something less powerful. The Intel Iris Xe option may be worth it.
But there are also models that have the latest NVIDIA technology. The NVIDIA RTX family of GPUs is equipped with advanced processing cores and technologies such as ray tracing and Deep Learning Super Sampling (DLSS). It usually increases the price of the laptop a lot. You can look for the RTX 2060, RTX 2070… Or if you want the best, the RTX3070 or 3080. Something more modest? Nvidia MX450 or GTX 1660. And from AMD? Radeon RX 5600M and Radeon RX 5700M
It is an item that you may not be able to update on your laptop.
3.-Pantalla Full HD
It is the minimum standard in 2021:  1920 x 1080 px screen resolution. If the laptop has anything less than that, you shouldn't buy it. In the times of 4K or QHD, we cannot ask for less, and if it has a better resolution, much better. Everything will look great on screen, but it will also use more battery. Screens from 13 ″ to 14 ″ are the best result they give in all situations: neither too small nor too big.
You can also buy an extra screen to have at home and work more at ease. There are very good options for really low prices:
4.-Best accessories
The ability of manufacturers to offer us extra accessories that improve the use of our laptop, can make our coexistence with it much more bearable. Although the laptop lacks some features, it is possible that we can complement them with these accessories: docking stations, hard drives, external batteries, external speakers, stands and even portable monitors …
5.-Windows 10, MacOS, Chrome OS or Linux
It is more than likely that your laptop has Windows 10 inside as an OS, but more and more people are buying laptops with Apple's macOS or with Google's operating system, Chrome OS. Chromebooks are all the rage for one simple reason: the operating system works great, and the computers are pretty cheap (perfect for students)
You can also consider buying a laptop without an operating system and then installing Linux, which is free. There are many very good distributions. You can choose one for its popularity at distrowatch.com. We recommend Elementary (great interface), Ubuntu (great development and support) or Linux Mint (easy to use) to start with.
6.-Hot-swappable batteries
The last laptop to have this feature is the Lenovo T450S, which is very useful if your battery is running low: you can change it with the computer on. The downside is that many Ultrabooks come with batteries that cannot be removed. The same is true of MacBooks and most Chromebooks.
7.-Not too thick, not too thin
A laptop should be neither too thick nor too thin. It has to have a compromise between the two so that the battery life is good, its components can be updated, it cools well, it sounds good or that it has good connectivity options. The Lenovo Yoga has solved this very cleverly by making the computer flatter and somewhat larger.
8.-Memoria RAM
If you want your laptop to see increased performance, it is essential to ensure that the RAM memory is configured with a dual channel, that is, that it has two RAM memory slots that contain two memory modules (2 x 4 GB or 2 x 8 GB). And it would be better to opt for computers that did not have the memory modules soldered to the board so that they could later be updated in the future.
At least you should buy a model with 8 GB of RAM, if it is 16 GB better.

The 32 GB is only necessary in very specific cases (gaming, photo editing?).

Going to more GB of RAM is unnecessary in most cases unless you are going to do very specific things with your computer such as processing videos in a professional way.

Apple's M1, M1 Pro, and M1 Max Chips make excellent use of RAM because they are "inside" the processor (unified memory).

16GB on a MacBook Pro is roughly equivalent to 32GB on an Intel PC.
9.-WIFI 802.11ac o WIFI6 (802.11ax)
This wireless connectivity standard will provide us with higher data transfer rates, efficiency and speed. If the laptop already had 802.11 ad wifi, much better, but it is starting to appear on all computers at the moment.
Many laptops are starting to offer WIFI6 (802.11ax), the most modern standard. Differences?
Works best in places where there are many wireless connections

It is capable of providing up to 40% more speed and its efficiency is 4 times greater

Can extend battery life
10.-Screens with narrower frames
Why do we have to have screen frames so big that they are useless? A small 13.3-inch screen with a thin bezel less than 10mm represents the ideal balance, increasing screen sharpness at the same resolution, compared to models with larger screens.
EXTRA: Laptop with SSD hard drive and enough ports
In 2021 you should always buy a laptop with an SSD hard drive. They are faster and work much better on equipment that you are going to take with you everywhere. The only problem is that they are still a bit more expensive and you will have to sacrifice the amount of storage (buy an external hard drive).
Among SSDs, you can opt for the new PCIe x4 (NVME) drives that offer triple the speed of traditional SATA drives.
Regarding the ports, most come with HDMI and USB 3.0 ports. In many you will find USB-C and Thunderbolt 3 ports. You may be interested in having SD card slots.
And if you are going to use your laptop a lot at home, you may also be interested in buying a good screen to accompany your laptop:
Can you recommend a good laptop?
All models can be purchased on Amazon Spain:
To travel and get anywhere: Microsoft Surface Pro 7

– 12.3 ″ 2-in-1 Laptop (Intel Core i3, 4 GB RAM, 128 GB SSD, Intel Graphics, Windows 10) or the

ASUS ZenBook Duo

UX481FL-BM044T – Laptop 14 ″ FullHD (Intel Core i7-10510U, 16 GB RAM, 512 GB SSD, Windows 10).

A good lightweight and powerful laptop: Lenovo Yoga S730

– 13.3 ″ Full HD Screen Laptop (Intel Core i7-8550U, 8 GB RAM, 512 GB SSD, Intel UHD Graphics 620, Windows 10 Home)

Para trabajar: Lenovo IdeaPad 3 – Ordenador Portátil 15.6″ Full HD (AMD Ryzen 3-3250U, 8 GB RAM, 512 GB SSD, AMD Radeon Graphics, Windows 10 Home)

For Kids or Students: HP 15s-fq1075ns

– 15.6 ″ HD Laptop (Intel Core i3-1005G1, 8 GB RAM, 256 GB SSD, Intel UHD Graphics, No Operating System)

By design, performance and durability:

13 ″ MacBook Pro with M1 chip

.

Perfect for working, editing photos.

With tremendous performance.

An expensive laptop, but one that will last you for many years.

For power, performance, perfect for professionals:

Apple MacBook Pro

(14-inch, Apple M1 Pro Chip with 10-core CPU and 16-core GPU, 16 GB RAM, 1 TB SSD).

A good Chromebook:

 

Acer Chromebook 314

– 14 ″ Full HD Laptop (Intel Celeron N4020, 4 GB RAM, 64 GB eMMc, Intel UHD Graphics, Chrome OS), Silver Color – Spanish Qwerty keyboard.

Best Tablet Computer: New Apple iPad Pro (12.9-Inch Wi-Fi 256GB) – Space Gray (4th Gen)

.

With 12.9-inch edge-to-edge Liquid Retina display with ProMotion, True Tone and wide color gamut (P3), A12Z Bionic Chip with Neural Engine;

7MP TrueDepth front camera;

four studio-quality speakers and five microphones and 802.11ax Wi-Fi networks.